Home |

Strickly Boarding Surf Jewelry launches website redesign

Coming into summer the days are getting longer, the air and ocean warmer and the south swells starting to pulse into Southern California. We have also entered into a season of change with our brand new (yet familiar) website. We have optimized the shopping experience so you can find exactly what you want in a flash with our quick links as well as our more convenient product pages for easy shopping. We have also added A LOT more content for your Strickly Boarding Experience, from our free wallpaper downloads and our logo link program, to our brand new contest section.
To round out our custom surf jewelry line we have added hand carved lead-free pewter belt buckles and keychains, be sure to check out these one of a kind products.We will be finishing our first limited edition t-shirt line by summer, as well as custom flexfit hats for guys and girls. So be sure to check back often for updates.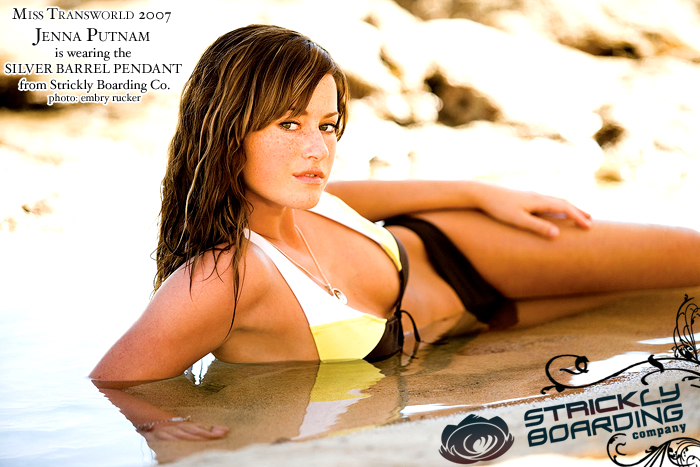 Transworld SURF Magazine Swimsuit Model Contest winner Jenna Putnam is wearing the [Barrel Pendant] from Strickly Boarding. Pic Credit Embry's work at embryrucker.com
The Boarding Media Network