Home | BRUCE IRONS WINS EPIC QUIKSIlVER EDDIE INVITATIONAL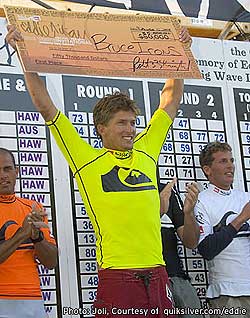 Hawaiian Bruce Irons has won the Quiksilver In Memory of Eddie Aikau Big Wave Invitational in perfect 20-25 foot surf at Waimea Bay, on the North Shore of Oahu.
Irons pocketed a check for US$55,000 for the win after an extraordinary performance in the biggest waves he has ever surfed.
Irons scored a total of 370 points, out of 400, for his best four rides. And he scored the day's only perfect score of 100 points for a massive wave which he rode to the shoreline.
Australian Ross Clarke-Jones was runner-up on 338 points. Clarke-Jones won the Quiksilver Eddie in other.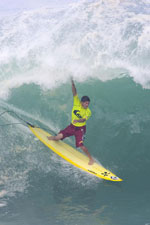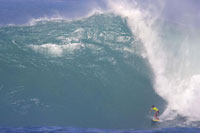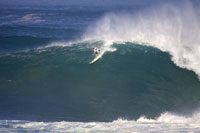 The Boarding Media Network